Go beyond the surface with effective non-invasive treatment options for all skin types.
Our unique and customizable technology gently lifts away the top layer of skin, increases micro-circulation, and delivers key skin nutrients.  Exclusive MD solutions formulated with cutting-edge ingredients are added to target specific skincare needs.  From soothing Hyaluronic Acid to no downtime Peelfusions, to the glamorous Red Carpet Ready treatment. Layered within one treatment or over a series of treatments, skin health is restored and skin aging is reduced.
DermaSweep's 3-in-1 patent-pending bristle-tip powered micro-resurfacing helps improve micro-circulation and lymphatic drainage. Paired with our targeted SkinFusions, this synergistic treatment helps boost collagen and elastin, resulting in firmer, more resilient, younger-looking skin. The result is a bright, brilliant, more beautiful you! DermaSweep is a fast, pain-free treatment to solve your personal concerns including:
Hyper-pigmentation
Aging skin
Laxity
Eye area
Fine lines
Acneic skin
Rough, uneven skin texture
Dry and dehydrated skin
Sensitive skin
overall skin health
Treatment with our diamond tipped face wands are considered "lunch hour" procedures. They take about 30 to 45 minutes, and you will be able to return to work and your normal daily activities right away. Diamond tip microdermabrasion will give you an instant glow and is perfect prep for special occasions or and every day radiance. 
You may appear slightly flushed and red in the treatment area right after your appointment, though these effects should disappear within half an hour. You'll need to wear sunscreen and avoid direct sun exposure for several days to protect your skin, which will be more sensitive and susceptible to damage immediately following this procedure.
In terms of results, many patients see a visible improvement after their very first DiamondTome treatment. However, for longer-lasting and more significant changes, you will probably require about eight sessions spaced a couple of weeks apart as needed for personal preference.
Skin Purification and Cleansing Treatment
If you're looking to cleanse, refresh, and rejuvenate your skin, you may be a candidate for a HydraFacial MD. HydraFacials can be used to treat all skin types, from dull, rough skin to oily and sensitive skin. HydraFacial MD can also be customized for each client, addressing their specific concerns for the results they desire. 
First, a salicylic and glycolic acid peel are used to unclog pores and leave clients with more even skin tone. Once the skin has been exfoliated and the pores have been unclogged and cleansed, the skin is infused with antioxidants, peptides, and hyaluronic acid using Vortex-Fusion® for a healthy, youthful radiance.
Results:
This multi-step process cleanses and infuses with a healthy glow. HydraFacial MD gently exfoliates the skin to remove impurities and dead skin cells to reveal healthy, refreshed-looking skin.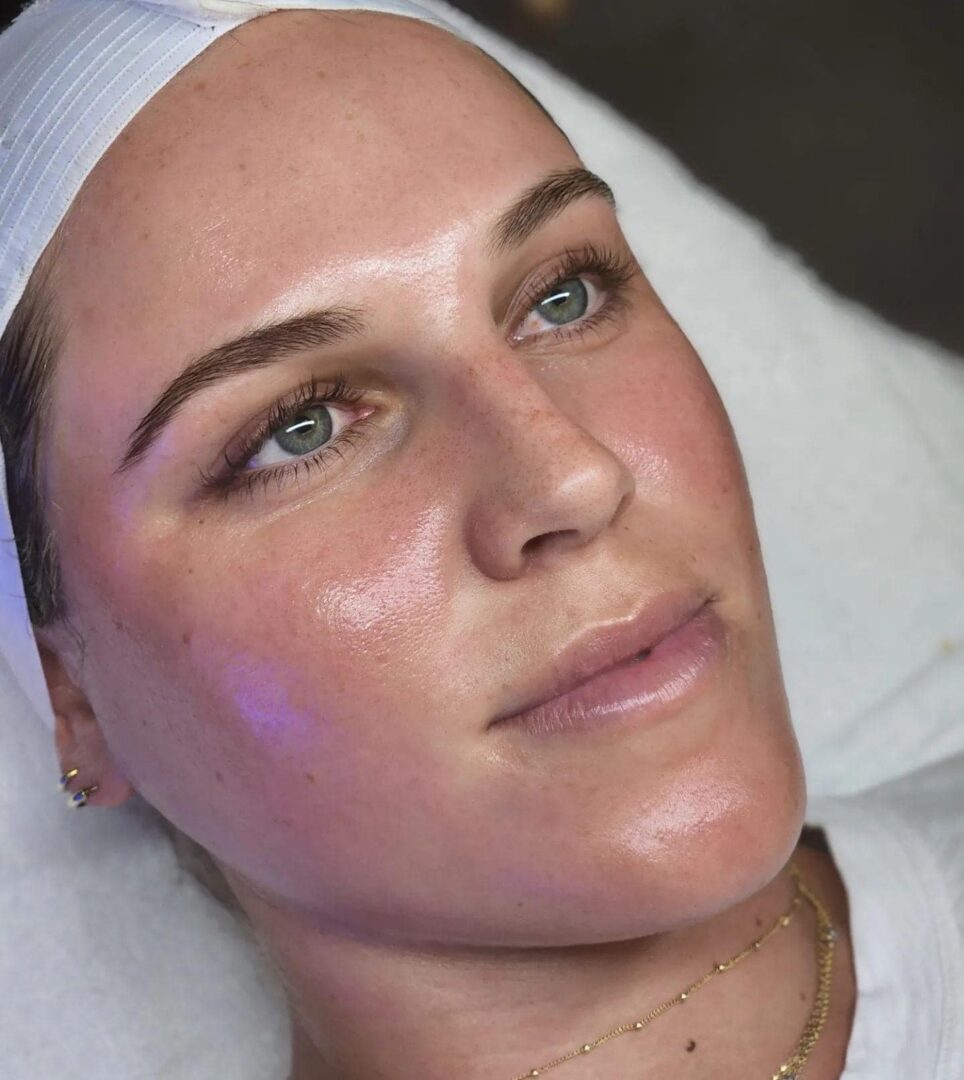 HydraFacial Perk is the perfect complement to all HydraFacial treatments. With HydraFacial Perk you can target the untapped eye and lip areas and merge an in-office exfoliation service with 30-day take-home product so you can extend your treatment results. HydraFacial Perk uses patented roller-flex technology to: 
Loosen dirt, oil and dead skin cells
Gently cleanse and hydrate the delicate eye and lip areas
Deliver antioxidants and nutrients
Lightly plump lips
Brighten and refresh eyes
Keravive is a first of its kind 3-step treatment that includes an in-office component, as well as a 30-day take-home spray.
After just 1 treatment, patients reported improvement in scalp itchiness, scalp dryness, scalp flakiness and hair fullness. Following the full course of treatments, 75% of patients reported improvement in hair fullness, 72% reported improvement in overall hair appearance and 64% said they felt more confident as a result.**
HydraFacial Keravive can also complement hair-loss treatment protocols. A cleaner, healthier scalp encourages better uptake and efficacy of popular oral, topical, laser, and surgical therapies.
Dermaplaning is a non-invasive cosmetic procedure that gently removes the top layers of your skin using a specialized blade. The procedure aims to remove fine wrinkles, acne scarring, and makes the skin's surface look and feel smooth.
A chemical peel is a procedure in which a chemical solution is applied to the skin to gently remove the top layers. Chemical peels are used to treat wrinkles, discolored skin and scars — usually on the face. They can be done alone or combined with other cosmetic procedures. And they can be done at different depths, from light to deep.